Pair-up the new


RCA1510

Digital Heading Indicator with the

RCA2610

Digital Attitude for the Digital Duo!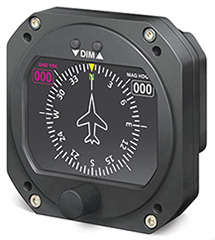 NEW! RCA1510 DIGITAL HEADING INDICATOR
The
RCA1510 Digital Heading Indicato
r is the latest addition to our Digital Instrument Lineup. It is the perfect companion to the
RCA2610
Digital Attitude Indicator.
The new
RCA1510
is designed as a fully
FAA Certified
direct replacement for your old mechanical Directional Gyro. It is totally self-contained and fits in a standard 3-inch panel cut-out. There are no special external connections required other than power and an external GPS antenna..
The RCA1510 combines data from its own internal magnetometer and GPS receiver for a more stable and accurate heading reading which also eliminates the need to "cage" or "zero" the instrument.
The Quick-Set Heading Bug allows the pilot to double-push the HDG knob to automatically set the Bug to the current heading.
- MULTI-VOLT OPERATION
- NO SPECIAL CONNECTIONS
- HIGH VIBRATION RESISTANT
- MULTI-VOLT OPERATION
- FAA CERTIFIED

- TOTALLY SELF-CONTAINED
- QUICK-SET HEADING BUG
- INTERNAL MAGNETOMETER
- INTERNAL GPS
- SHARP DIMMABLE DISPLAY

RCA1510-3

The
RCA2610
Digital Attitude Indicator
can be used as a direct replacement for your mechanical Horizon or as a backup to your existing instruments. It is totally self-contained and easy to install. The screen is highly visible and has adjustable brightness controls.
The
RCA2610
is available with the Pitch Sync option which adjust the symbolic "airplane" on the screen. The Pitot-Static option is for high performance aircraft. All models come in both 3" and 2" sizes and are
FAA certified

.

RCA2610-2
RCA2610-3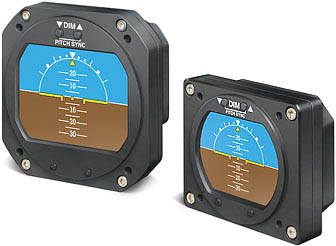 RCA2610 DIGITAL HORIZON
- PITCH SYNC (OPTIONAL)
- HIGH VIBRATION RESISTANT
- MULTI-VOLT OPERATION
- EASY TO INSTALL
- FAA CERTIFIED
- BRIGHT, ADJUSTABLE DISPLAY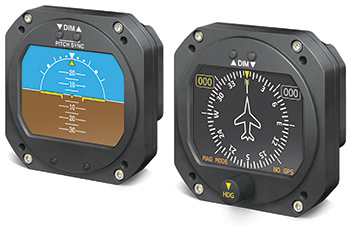 RCA2610-3
RCA1510-3