Pair-up the new


RCA1510

Digital Heading Indicator with the

RCA2610

Digital Attitude for the Digital Duo!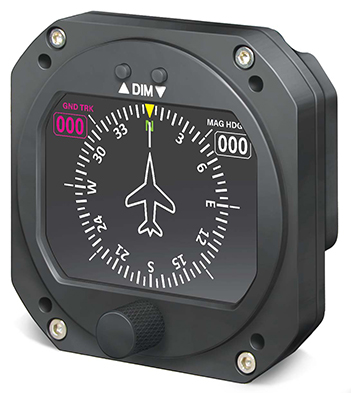 RCA1510 DIGITAL HEADING INDICATOR
Our RCA1510 Series Digital Heading Indicator has been updated with new features and a new look. An optional Internal Battery Backup is now available with up to three hours of emergency power.

The RCA1510 utilizes information from an internal magnetometer and GPS data through an RS232 communication signal. An optional internal GPS receiver which obtains a GPS signal from a dedicated powered antenna is also available.

The display has multiple options which can show the Magnetic Heading (MAG HDG) or GPS Ground Track Heading (GND TRK) individually or both simultaneously.
- OPTIONAL BATTERY BACKUP
- NO SPECIAL CONNECTIONS
- EASY INSTALLATION
- HIGH VIBRATION RESISTANT
- MULTI-VOLT OPERATION
- FAA CERTIFIED

- TOTALLY SELF-CONTAINED
- QUICK-SET HEADING BUG
- INTERNAL MAGNETOMETER
- OPTIONAL INTERNAL GPS
- SHARP DIMMABLE DISPLAY
- NVIS NIGHT VISION OPTION

RCA1510-3

The Mini6 indicator is the newest addition to RC Allen's groundbreaking line of digital instruments. It offers all the instrumentation of a traditional Six Pack in one clean, customizable and easy to read presentation. The fully certified, easy to install indicator comes equipped with an internal battery backup providing an exceptional level of redundancy to any application


The New Mini6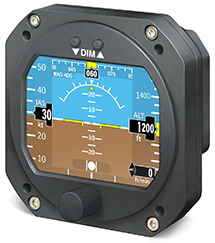 - CUSTOMIZABLE DISPLAY FEATURES
- SELECTABLE HEADING TYPE
- MULTI-VOLT OPERATION
-
TOTALLY SELF-CONTAINED
- EASY INSTALLATION
- FITS STANDARD PANEL CUTOUT
- INTERNAL BATTERY BACKUP
-
RELIABLE SOLID STATE
- FULLY FAA CERTIFIED
- TWO YEAR LIMITED WARRANTY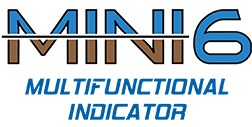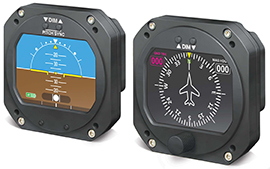 RCA2610-3
RCA1510-3